Our Services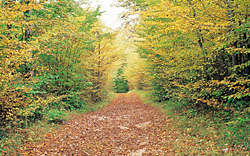 Retirement Planning Services
Longer life expectancies and early retirements make sound investment strategies essential. With an increasing number of choices and ever-changing tax laws, most people are benefited by using the services of a retirement planner. We offer pension plans, 401(k) and 403(b) plans, IRAs, Roth IRAs, and annuities.
Estate Planning Services
We offer comprehensive estate planning strategies. We will review both your investment portfolios and other personal vehicles such as wills, trusts, and insurance products to help ensure you have a financial plan that will meet your personal objectives. We can work with your lawyers and tax accountants during this process.
Charitable/Planned Giving Strategies
We advise those who are interested in financially furthering charitable, educational, and/or religious organizations. Such planning not only benefits the organization, but also may provide tax advantages to the donor. At RB&A, we address the often multiple planning issues that arise during charitable planning.
Business Planning
We address the unique planning issues that exist with entrepreneurs, whether it's key employee planning, buy/sell planning, or other planning issues often encountered by professionals/business owners.
Insurance Planning Services
As insurance professionals, we offer a full portfolio of high-quality insurance products including life, long-term care, disability, and variable products. We assist you by reviewing your current and future needs. After your needs are reviewed, we'll make recommendations that are tailored to meet your specific needs.